Do you really need the power of the Core i7 if the Intel Core i5 works for you? Intel Core i5 and Intel Core i7 remain the most talked-about processors. Also the best you can buy.
But the question is;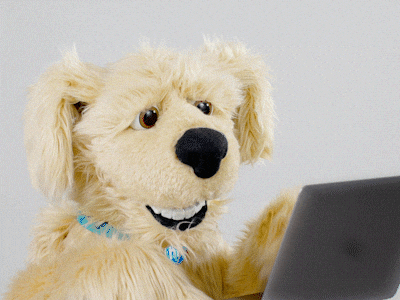 Do you know what is the difference between Core i5 and i7?
Like most computer components, there are many models in each step. So we are aware that the choice can sometimes be complicated.
Also Read: Laptop Buying Guide
Newer chips tend to provide very remarkable features and performance improvements. This if we buy it with previous generations, of course.
Actually, keep in mind that you won't save much money buying CPUs before the 7th generation. And most PC builders and laptop buyers are going to want to stay away from previous Core i5 and intel i7 offerings.
Difference Between Core i5 and i7
When you go to buy a new microprocessor you should always think about which one you should invest. But it is clear that will depend on your needs. For most people, an Intel Core i5, like the i5 8400, is going to be the most consistent option.
Basically, because the latest generation i5 is totally comparable to the previous Intel Core i7.
It is true that there are many factors to determine the overall performance of the system. Let's go in steps. An Intel Core i5 processor will generally not hamper your activity and daily work. Most mortal beings, including super gamers, will take into account that the Core i5 is a totally adequate and acceptable microprocessor to spare for your needs.
Intel Core i7 CPUs, like the flagship i7 8700K, only make sense for users who are not afraid to pay a higher cost for more energy. Or also for those users who usually use demanding software. Without going any further, those who make use of video editing or representation of 3D objects. But if in your case you are looking for better performance, yours is the Intel Core i7 7700k.
However, it would be worth thinking before about your purchase of a new Intel i7 CPU.
Basically, some Intel Core i5, such as the i5 6400, the i5 6500, or the i7 7500u will cover your needs.
Difference Between Core i5 and i7 | Watch Video
Intel Core i5 vs Intel Core i7 on desktops
The Intel Core i5 and Intel Core i7 desktop CPUs can really be further away by their number of supported threads and clock speeds. However, both usually have the same number of processor cores. Six for the current eighth generation and four for the oldest. Intel Core i7 chips, such as the Intel Core i7 8700K, support hyper-threading. Although that can really change with the next ninth generation of chips. That is, they can support twice as many threads.
Also Read: Best Laptops For Graphic Designer
That implies that it makes them better in multitasking. Core i5 CPUs, such as the i5-8400, usually have lower clock speeds. But not much. True, they also tend to have smaller cache sizes. And that means they don't work so well on repetitive tasks.
The count of threads, clocks, and cache added makes the Intel i7 CPUs, like the super powerful i7 8700K, give better performance. But this obviously has a cost. High-end i7 chips can be much more expensive. The 8700K is usually sold at a price of $ 350, and the Core i5 8400, that is, the gamer's favorite, can be obtained for just $ 200.
Some differences between Intel Core i5 and Intel Core i7
The price
That there are differences between i5 and i7 is guessed from the most obvious: the price. Any person without technical knowledge can already glimpse that this difference is given by some or some aspects of the draft. But this must also be taken into account. These are one of the best selling products in the search for online computer products.
Also Read: Best Laptop For Revit & Auto-Cad 
The cache is part of the processor and is essential for its proper functioning. It contains very few MB but these are enough for the processor to store the data that the equipment needs for proper operation at all times. The higher the cache capacity, the faster the processor. In addition, a low cache memory minimizes the interaction with the RAM or ram memory for laptop and this, in turn, minimizes the interaction of the SSD or internal hard disk. Therefore, simplifying a lot, we could say that a larger cache makes the computer faster.
The differences between i5 and i7 are clear in this regard. An i5 has between 4Mb and 6Mb cache. An i7, as a rule, has an 8Mb.
Hyper-Threading
This aspect is a bit complicated to explain to the laymen in the matter, but we will try to do it without falling into technicalities. Hyper-Threading is a technology that divides a physical core into two threats or logical or virtual cores (they are different denominations for the same issue). These cores are important for the power of a device but virtual cores are never as powerful as physical cores.
In this respect the differences between i5 and i7 are clear. The i5 lacks this technology, while the i7 does.
Also Read: Best Laptop For Nursing Students 
Turbo Boost
The differences between i5 and i7 in this aspect are important although both have Turbo Boost, something that differentiates them from the i3 that does not. The Turbo Boost allows that on certain occasions – and if necessary -, the processor raises its frequency for a certain amount of time. The Turbo Boost means that at specific times the i5 can raise its frequency to 3.5 GHz and an i7 does so up to 4.1GHz when necessary.
Main similarities between i5 and i7
Number of cores
In this aspect, there are no differences between i5 and i7. At least not as a rule, since both have 4 cores. But in some cases isolated on laptops, both the i5 and the i7 have 2 cores.
Also Read: Best Laptop For Web Development 
Integrated graphics card
At this point, the differences between i5 and i7 do not take place and we can say that it is one of the aspects in which the similarities are the two. For some time now, the HD630 graphics card has been used both in the i5 and i7 processors and in the i3.
Only on some processors for laptops do you use the integrated HD620 graphics card. It is also possible that values the benefits that can provide you with a gaming graphics card such as the ATI graphics card, ideal for use in a gaming tower and keyboard and mouse gamer.
Differences between i5 and i7 according to generations and families
After all of the above, it will seem to you that the similarities and differences between i5 and i7 are very clear. But the truth is that there is much to clarify because within each family of processors there are big differences depending on when they were manufactured. That is, you have to look at each specific model to know its specifications. The i5 and i7 processors are named by a 4-digit and 1 or 2-letter numbering that tells us a lot about each processor.
Also Read: Best Laptop For Accounting Students 
The first digit refers to the generation. Currently, it is rare that you find one before 4. Most will start with 6 or 7. A higher number is from a later generation, although in general there are no big jumps from one to the next; these are increasing and glimpsing when there are several generational jumps between them. The following 3 numbers refer to the specific model of each processor. As for the letters, you can find one or a combination of two of them.
Processor related references
H: This is a high-performance Intel graphics card included in the chip.
K: It has an unlocked processor for overclocking. Desktop
HK: High-performance graphics and an unlocked multiplier.
HQ : High-performance graphics and quad-core CPU.
Q: It indicates that the processor has four physical cores.
T: Certifies that it is optimized for desktop processors.
U: This is an ultra low power processor. This is usually found in processors for ultrabooks and tablets, which are generally slower than notebook chips.
Y: Indicates low consumption. These are processors designed for mobile phones and laptops that are not very powerful.

Main advantages and disadvantages of i5 over i7
The differences between i5 and i7 make each of them have advantages and disadvantages over the other. These are the main ones:
The main advantage is a better price
The i5 is cheaper than i7 . It is not that the difference is abysmal, but if you have a very tight budget it is remarkable. The relationship between the performance it offers and the price it costs is good if it is a computer for basic household use.
Also Read: Best Budget Laptop For Photoshop 
An i5 is less indicated than an i7 for multitasking
The differences between i5 and i7 in terms of efficiency are noted. And the second is better off in comparison.
Its main disadvantage is a performance for demanding tasks
That is, the differences between i5 and i7 mean that when faced with demanding tasks such as use for gaming, image processing or other, it is clearly preferable to choose an i7 processor.
The advantages of the i7 for digital imaging professionals are clear
The differences between i5 and i7 in terms of data rendering make the former not the most suitable for 3D projects or for working with 4K videos. And if we look with a magnifying glass, we will also notice the difference for any image processing and Full HD video work although in these last two cases they are much smaller than in the first two.
How to know which processor you are interested in considering the differences between i5 and i7
It is possible that after all the above you are still wondering about the differences between i5 and i7 which is the best processor for you. Depending on your needs, the answer differs.
You need a home computer for navigation and office automation
The only image treatment you are going to use is to save photos and watch a movie occasionally. In that case, do not turn it over, an i5 processor is better for you. You will save money and also not lose autonomy for a larger processor whose power you will not take advantage of.
You are an image professional
You will work with image processing programs, videos in 4K, with 3D imaging projects and you, will also do it regularly and continuously. In this case, the differences between i5 and i7 are clear. You need an i7. Although it costs you more money, it will be the way to work with quality, power, efficiency and for a long time in your professional projects.
You want a computer for gaming
You are not going to use a little game from time to time. You will use it regularly, with various games, some very demanding for your gaming computer. And also its use will be almost daily and for a significant number of hours in a row. It is clear that you need an i7 processor. Although some people say that the performance with i5 offers few differences, the reality is that a gamer with a great hobby and let's not say if he is a professional gamer will notice a big difference between playing on a computer with one or another type of processor.
You are interested in making a greater investment because otherwise, you run the risk of having invested your money in something that is not able to provide you with the performance you want and you need. We recommend powerful pc gaming boxes for efficient performance.
You need an office computer for office use
You may work with a professional program but nothing related to image processing or requiring high performance. It will be on many hours a day but basically to read and send emails, create texts, keep accounts of a business and little else. An i5 will be more than enough to carry out these tasks with the right speed and performance. Even an i3 can provide you with good service for it at a considerably lower price.
As you can see the differences between i5 and i7 should only be taken into account for some special uses and requirements. A standard home user or a professional office user will not notice major changes and is only interested in considering a difference to choose the most suitable for him: the price one.
Top-Rated Desktop-Processor 2023