Lost in the jungle of laptops? Do not panic! I propose the best choice for each use and user profile. Whether you are a novice, geek, fashion, gamer, professional, mobile, or student, to each of his laptops!
I have written an ultimate Laptop Buying Guide 2023, in which I will explain everything about how to buy a laptop, all your questions will be answered in this in-depth guide.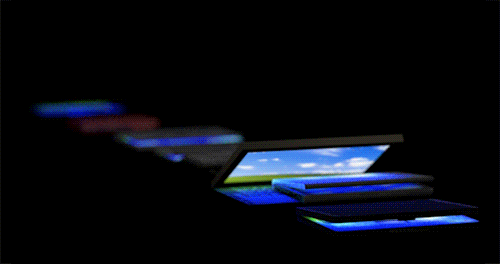 The purchase of a laptop deserves a minimum of preparation. The first question to ask yourself before buying the laptop "for what purpose?", "What will I do with my Laptop? "
Indeed, there is a multitude of references to laptops, each corresponding to particular uses.
Screen size, storage space, processor, graphics card, connectivity, and other parameters are to be taken into account at the time of purchase of a laptop.
You will find in this guide all our tips for choosing the laptop of your dreams. Whether you're looking for a race gaming beast or a basic booster for surfing the net, here are some things to check before a potential purchase.
What is Laptop
A laptop is a computer device of small size and lightweight. Its belong to the group of personal computers, which are relatively small and low-cost computer systems, also called microprocessors.
The laptop is a computer consisting of a liquid screen, powered by batteries or alternating current, can last more than two hours of operation, is light (usually weighs less than 12 pounds), has an integrated keyboard, touch panel to handle the pointer instead of the mouse, among other features.
Also Read: Best Laptops For Programming
As it is a real personal computer, it is not to leave it in the hands of other people. The laptop is ideal for those who want to move their work from the office to the home and vice versa, for those who make presentations or are frequent travelers, for university students, researchers, people who live or work oppressed in small spaces, etc.
Types of Laptops: Choose The one that best suits your Need
2 in 1 Laptop
2-in-1 laptops or convertibles have the versatility of a tablet with the power of a laptop, allowing to separate the touch screen completely from the keyboard. But these advantages are in turn inconvenient: its lower weight and size affect the battery life, which is usually less, and in the specifications, where we can find both economic models and premium models such as Microsoft's surface.
Ultrabooks
This segment is focused more on mobility, with lightweight and thin models in which 13 "screens stand out and usually range between $700 and $ 2000 in top-end models.
Typically what separates a thin and light laptop from an economical laptop is the quality of the materials and some accessory components that tend to be better finished. These machines are thinner and lighter, usually with a stronger construction made of aluminum or magnesium.
They also look more elegant than budget laptops. They usually come with SSD, touch screen or backlit keyboard. In this segment, the Dell XPS 13 stands out, widely recognized as the best lightweight and thin notebook in recent years, or Mackbook Air and Pro on Mac.
Professionals
Professional computers usually have high-end hardware designed especially for professional software, both video editing and common tasks in a more efficient way. Its main advantage is also in its better construction, more durable and with less weight. In addition, it is important that a commercial laptop has a long battery life, as well as a robust frame that can survive constant travel. All this means that its price is around $1000 on average.
These usually use a screen of 14 or 15 inches, which include ranges such as Lenovo ThinkPad or Dell Latitude.
Portable Gaming
As graphics cards improve both resource consumption and in size, they allow laptops capable of moving the latest video games without using a desktop. These laptops include high-end processors and video cards, as well as enough RAM to run modern games.
They also tend to be more bulky, typically to accommodate better hardware and larger screens, which also results in greater weight. In this segment, brands such as MSI, Dell or Asus stand out, with specific ranges for the most gamers.
Also Read: Best Laptop For Nursing Students
Things to Look for when picking the Laptop | Laptop Buying Guide
Which Screen Size To Choose?
Just like on a smartphone or tablet, the screen is a vital part of a laptop. Its size will influence the overall size of the machine. A 17 "notebook will not carry as easily as a 12" copy only.
The definition is also an important component during the purchase. Full HD is commonly used. A lower definition is, however, to be avoided, a viewing will quickly become uncomfortable.
The most expensive laptops often go beyond Full HD, which will be particularly suitable for graphic designers who need precision in their work.
Performance
The performance of your future laptop will be dictated by your use. At present, most of the market models are designed for office and Internet browsing. In this case, 4 GB of RAM and an Intel Core i3 processor are suitable for not breaking the bank.
On the other hand, a hard-working player or a professional will need more power under the hood. There are configurations of up to 16 GB of RAM with dedicated graphics cards. Of course, the budget is then not the same at all!
Touch Screen
A few years ago, the touch screen was a novelty found only on advanced technology laptops, because hardware and software were not mature enough for most people.
However, with the explosion of smartphone and tablet users, Microsoft, Google, and laptop manufacturers have made great efforts to create a quality touch screen experience. In addition to high-quality feature display technology, touch screens are optional even in some budget designs.
Windows 10 has come a long way to make this combination touch screen and combination designs more applicable. The interface and software are designed to be kept in mind, including traditional programs such as Office and Edge scanners. Third-party software, such as Google's popular Chrome browser, provides excellent touch support.
The touch screens are very interesting if you're going to do presentation work or even use it as a tablet, but there is a con as well; the battery backup timing drops..
Screen Resolution
Laptop screens come in a range of resolutions (measured in pixels, horizontal and vertical). The more resolution we can choose, the better.
The standard resolution is 1366 x 768, and serves most everyday tasks. Above is the HD + (1600 × 900), designed to have more quality in movies and games.
Then we have the Full HD and QHD standard, 1920 × 1080 and 2560 × 1440. These are included in high-end laptops, especially gaming. Is it worthwhile to opt for a model with this resolution? If we are going to do video editing or play the latest titles, it is worth paying the price.
In the current top, we have the QHD + and 4K resolutions, 3200 × 1800 and 3840 × 2160, which can be found in the high-end gaming portable video or portable models.
As for the mac, we find the resolutions 2304 x 1440.2560 x 1600 and 2880 x 1800 are on the screens of 12 ", 13.3" and 15.6 "of Apple, respectively on their retina screens.
Form factor
Keyboard
TouchPad
Processor
The processor is the heart of the computer. The performance of a machine is greatly conditioned by the performance of the processor. The more we want to run any software or powerful applications using different media more we will need a powerful processor (frequency> 2.4Ghz).
On the other hand, for an office or Internet use, one can afford to choose a medium range processor (frequency = 2Ghz). They are indeed powerful enough for smooth use of the computer.
The letters at the end of the name indicate the series and give an indication of the power and conversely the power consumption: these letters are just as important as the name of the model since they indicate what kind of use can be expected from the machine.
The ones that continue to be seen are those of several loops (Intel Core):
Core i7: The best processor for Intel consumers. They tend to choose more serious and demanding users in their use. For example gamers, graphic designers, photographers or video editors. It stands out for the fact that it handles multitasking and multimedia creations very demanding for 3D projects in high definition without problems.
Core i5: The average range of Core processors, and in fact one of the most used and most common. Many users when they think "what laptop I buy", this is the first processor model that comes to mind. It has enough power for most tasks and multitasking so you can play the game you wanted or that game while you send some emails.
Core i3: Within Core processors, the i3 model is the most basic range. More than adequate for day-to-day activities that are not very demanding, such as sending messages, the Internet and productivity tasks. It also works without problems for activities such as listening to music and others.
Core M: A processor designed for thin models like the most basic ultrabooks . Give enough power to let you surf the internet or send emails without drastically including in the autonomy of your device.
In other cheap laptops, you will also see processors like Intel Pentium or Celeron. These may be suitable for sending messages, the internet, and productivity tasks. But if when considering the purchase of a new laptop you want to consider speed and multitasking, these capabilities are limited unless you look at the models above.
Also Read: Best Budget Laptop For Photoshop
Graphics Card
This is a key element if you practice video games or 3D animation very greedy in this area. Do not hesitate to take a powerful graphics card because it becomes relatively quickly obsolete, and it does not change in almost all cases (see paragraph Upgrade).
It is therefore recommended to provide a card with 1 GB of minimum dedicated video RAM, associated with a sufficiently powerful graphics processor, see choose the graphics card of his laptop.
Otherwise, it may be interesting to have a TV output on your laptop but the high performance of the graphics card may not be necessary. Moreover, the mini laptop and some entry-level models just offer a graphics chipset (a chip integrated into the motherboard ), ample enough for office or Internet.
Battery Life
Like any mobility device, your laptop will need to be able to hold hours away from the power outlet. The size of a battery is expressed in mAh. But a big capacity does not necessarily mean long life. For example, a gaming PC will consume a lot of power because of the power demanded this type of use.
We can see on the current market that autonomy varies between 4h and 12h depending on the machine. Builders often see large estimates, so do not rely too much on data sheets. By safety, plan a range of 10 to 15% less than the figures announced.
SSD/ Harddisk Storage
The storage is also a point to look at. The presence of an SSD (Solid State Drives) will really improve the comfort of use, even on a light configuration. On the other hand, a good old mechanical disk will be able to store several hundred gigabytes of data without exploding the budget. With the development of SSD, HDD tends to disappear on laptops. They are still ideal for mass storage.
Connectivity | The ports do You need?
Connectivity is a point not to be overlooked during your purchase. While most notebooks offer at least one USB port and one HDMI-type video output, it may be useful to plan for a larger one.
Do you make presentations for the job? Varied video outings will not be a luxury.
WiFi coverage is bad at your location? An RJ45 port will be of great help. And so on. The more a laptop has connectivity, the more likely it will be bulky. It's up to you to find the middle ground between these various parameters.
RAM/ Memory
Random Access Memory also called RAM, this memory temporarily stores the data as it is processed by the processor. The higher the RAM capacity, the faster the processor will have access to the data it needs to process.
4 GB of RAM seems to be a great minimum today.
Microsoft even recommends 4 GB to use Windows 10 effectively. Most laptops have delivered now with 4GB of RAM. For mini laptops, we can settle for 2GB since we will not use too many greedy applications.
If you are looking for a gaming monitor you will need a min of 16 GB ram.
Portable
If you want a laptop, you probably need a machine that is easy to carry. The advent of ultrabooks has seen the appearance of computers extremely thin and light, weighing barely 1 kg. This is the ideal PC for situations that require mobility.
But the finesse has a price. To save even more space, manufacturers must sacrifice certain components. The finest notebooks are sometimes limited in their connectivity or suffer from low autonomy. Heat dissipation is also worse on very thin chassis.
Again, the size of your future laptop will depend on your usage. If your PC is intended to stay mostly at a fixed location, it does not need to be super light. The opposite is valid for very mobile users who will be struggling to quickly take a PC of more than 2 kg all day long!
Transportable
If you do not really need mobility, that is to say, that you do not move without stopping with your machine, that you will not work in unlikely places, it is useless to buy a very small portable. Choosing a slightly larger model but with a large screen (17 "or 18"), a separate keypad and a large battery is then a good choice in terms of ease of use.
Mini portable
Portable minis are very small computers. The miniaturization, always better, of the components, makes it possible to manufacture powerful computers of less than 1 kg offering all the functions that one expects of a PC. These machines can be stored in a small bag and can be used anywhere. Interesting for a great need for mobility, frequent travel or to work anywhere.
Noise and heat
These parameters are often forgotten when choosing a laptop. Yet in use, they are often dominant in terms of comfort of use. The computers heat up and for that, they are ventilated. Sometimes the ventilation can be very noisy. In the same way, some machines heat more than others.
Checking these settings before buying is often difficult, especially if you order online. Nevertheless, we can say that the more we go upmarket the less these problems are important.
Design
Operating system
If Windows 10 is the most popular PC OS, it is not alone in the market. Apple is well established with MacOS, often acclaimed by professionals. A few rare vendors market their laptops with GNU / Linux distributions, such as Dell. Google ChromeOS is also not widespread but is gaining ground thanks to its simplicity of use and its lightness.
There is a good chance that your future PC will be supplied natively with Windows 10. The price of the license is then included in the total cost of the machine in a transparent way. If you want to use macOS, you will have to turn to Apple PCs, the only ones to benefit from this operating system. But nothing prev
ents you to hack than to install GNU / Linux, most distributions are free and easy to use.
Price
No secret: the higher the price you put in a laptop, the better it will be. It is, however, useless to invest $2000 if it is only to watch streaming videos. The most expensive laptops are often reserved for gamers, with characteristics close to the most powerful fixed PCs on the market.
Take a little time to properly define your use. There are versatile and powerful laptops at about $500. This type of machine will be suitable for office and multimedia uses, even some games not too recent. Beyond $1,000, we are already on very powerful computers, able to handle greedy tasks such as graphics retouching and gaming.
Laptop Buying Guide | FAQs
Which one is better, Windows or MacOS?
What is Chromebook
These are a big part of what Windows and MacOS can do in their browser, focusing on the cloud rather than local storage, while recently having support for Android apps for touchscreen models.
Also Read: Best Laptop For Web Development
Should I buy now, or wait for the next updated version?
Don't wait for the next version or update, there is always a new version coming at some point in the future. Once you made your mind about purchasing then relax and go ahead.
Conclusion:
With these few criteria in mind, you should be able to choose a laptop that fits your budget and your usage. Do not hesitate to tell us in a comment which model made you crack.